"Successful events are made with passion, safety, imagination and confidence"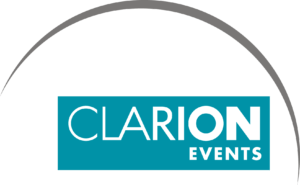 With its expertise and experience, Clarion Events:
Creates great environments for building and maintaining relationships, enhancing business achievement;
Anticipates customer needs, surveys and monitors markets to ensure a high profile when visiting events.
Clarion Events differentials:
Institutional support from Defense Ministry;
Institutional support from the main entities of the sector;
Qualified visitation;
Thoroughly developed database;
Segmented marketing actions;
Presence of Authorities;
Guest / Buyer Program.
CLARION IN THE WORLD
For over 65 years, Clarion Events has been dedicated to the promotion and organization of trade shows, events and congresses. It gathers approximately 700 thousand people and 12 thousand exhibitors and sponsors in more than 200 events held around the world. Clarion Events has a global presence – operates in 12 offices in 9 different countries and has been in Brazil since 2008.
England | South Africa | Germany | United Arab Emirates | United States of America | Netherlands | Singapore | Turkey